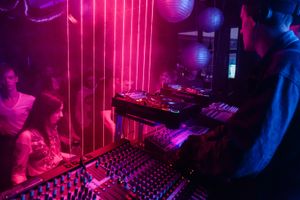 MEGABUZZ BRAND PR SERVICES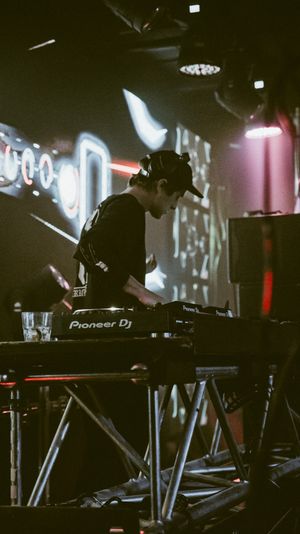 CAMPAIGN DETAILS
RATES: $4500-$6000 (2 MONTHS)
OUR PRESS CONTACTS
Online Publications  We Send Music to In The US :  MTV, 2DOPEBOYZ, Vice, Fader, The Source, VIBE, Pitchfork, Stereogum, DUMMY, Consequence of Sound, Billboard, XXL, Nah Right, Spin Magazine Gorilla Vs. Bear, Yours Truly, NYLON, Noisey, FACTS, Complex, Pigeons and Planes, Bullett Magazine, Hip-Hop DX, Hypebeast, Okayplayer, Mass Appeal, Interview, The Needle Drop, and over 1500+ U.S. based music / fashion blogs, publications, weeklies, newspapers, local and regional media outlets. 
CANADA & EUROPE PUBLICATIONS & BLOGS :  Clash Magazine, The Line of Best Fit, DIY, Exclaim, Noisey, Dazed Digital, NME, The Guardian, FACT, Dummy Magazine, Disco Naivete, Weird Canada, The Recommender, Ride The Tempo, Quietus, Complex Canada, Complex UK, The Fly, The 405, Gold Flake Paint, Wonderland Magazine, Crack Magazine, Drunken Werewolf, Salacious Sound, Chromewaves, The Blue Walrus, A Music Blog Yea, When The Gramophone Rings, Sounds Good To Me Too, Crack In The Road, Pop Justice, IDOL Magazine, ​100+​music blogs, publications, weeklies, newspapers, local and regional media outlets
CAMPAIGN STRATEGY
PRE-CAMPAIGN  : We write a press release and sent it to you for approval. This is because we want to make sure what we send to the press is what you want them to write about.
STEP ONE: We start sending your Press Release to press outlets. We do intensive phone calls to follow up to make sure they get your music featured and reviewed. We will start sending you weekly reports at the end of week two onwards of which outlets have published the news.
STEP TWO: We start sending your News to Radio Stations of all formats(FM RADIO, COLLEGE RADIO, PODCAST RADIO, MAIN POPULAR RADIO) To secure Interviews which will be done Online
Our experience spans generations, so we can seamlessly link traditional public relations with the all-important blogging and content creation that drives SEO. With this breadth of experience comes a black book of key media contacts, so you can be sure that the right journalists and producers will be hearing your story. 
The campaigns we put together are agile, creative and move with you to spark media attention and ultimately, drive sales. 
Yes, we know PR like the back of our hands, but we also know how to make it work as sharable content online, too. Whether it be Twitter, Facebook or Instagram, we can help enhance traditional media with quirky social media campaigns that are fun, exciting and draw media excitement across the globe. 
We do all of this because we know how to create viral campaigns that actually go viral. 
Brand Marketing 
As well as full communication solutions, we also offer a range of different marketing tools from; website design, brochure creation, strategy design and evaluation, as well as working alongside product distributors to make sure our clients get the help and support they need when distributing to the US market. 
We specialise in building the profile of International & European brands within US media, whether it is a holiday destination, international event, new product launch looking to get exposure in the US or even mobile app & website development. 
With a twenty-year long history of working with some of the world's leading bands and musicians, we have taken our marketing knowledge and creative edge to the consumer brand and technology industries, creating funky inspiring marketing experiences for leading established brands, new product releases and start-ups. 
Our team – made up of creatives and developers from backgrounds covering marketing and PR, TV and Radio, online and mobile, technology and business development – means we can offer you a completely integrated PR and marketing service with an impact. 
Examples of Client History 
The Health Lottery 
Chris Rea 
Munchy Seeds 
Kiss 
Manchester City 
Prince 
FilmON 
Simply Red 
Sophie Allport Designs 
Stevie Wonder 
Linkee 
Ministry of Sound 
Cambridge Rock Festival 
Nickelback 
Ubisoft 
Mariah Carey 
Whitehall Media Data Security 
Paul Simon 
Dangermouse 
Pixie Lott 
Sunfly Karaoke 
The Human League 
Muso Digital Piracy Platform 
AWAL Music Distribution 
Extreme Brands 
General Levy 
Cambridge RUFC 
Brian Eno 
Apitized Mobile App Development 
Michael Nyman 
Music Raiser Crowd Funding 
The Rhythm Festival 
Yes 
Mixcloud 
Nerina Pallot 
The Blitz Club Anniversary 
Meatloaf 
Gadget Helpline 
Baby Bird
Music For Youth Charity 
Jethro Tull 
Tech Music Schools 
Rod Stewart 
Freemantle Media 
Mick Jagger