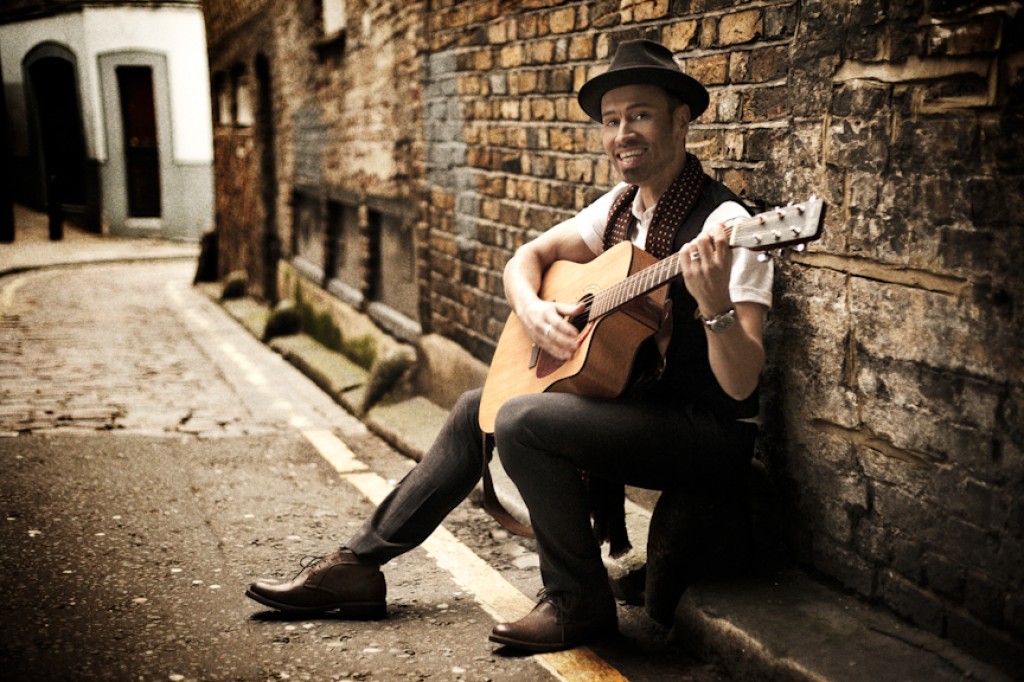 Blues singer Si Cranstoun – discovered busking on the streets of Cambridge by publicist Victor Hart – has topped the iTunes blues chart with his single' Dance For Evermore. His new album Modern Life also sits at number 4 in the Amazon Blues album charts. 
Cranstoun has been on a whirlwind journey to stardom after a lucky encounter with Victor Hart – New York music PR firm MegaBuzz managing director. 
A street performer for 15 years, Cranstoun was performing on the streets of Cambridge when MegaBuzz director Victor Hart came across him. Since this first encounter, MegaBuzz has been hard at work to launch Cranstoun into superstardom. 
The MegaBuzz team developed a creative PR campaign and helped Cranstoun earn radio support from Radio 2, Weekend Wogan, Magic and BBC London. Cranstoun has also been featured in the BillBoard,Clash,Daily Mail and the Daily Star, as well as appearing on BBC London News TV. 
Cranstoun was eventually offered a multi-million-dollar record deal with East West, part of Warner Music. Since this major breakthrough Cranstoun has exploded into one of the UK biggest newcomers on the blues scene and his success is growing daily. 
Dubbed the King of Vintage, Cranstoun's vocal talent has been compared to the likes of Jackie Wilson and Sam Cooke, while his music offers an uplifting blend of northern soul, Motown and vintage pop. This magical blend teamed with the innovative and creative minds at MegaBuzz is set to see Cranstoun gown into a musical star. 
Victor Hart said: "Building a chart place so quickly is both a direct sign of the hard work put in by all the team working for Warner Music UK's East West label  and the talent that Si possesses. It is an exciting time for us all and a dream starting to come true." 
Cranstoun is set to perform at Proms in The Park for BBC Radio2 on September 13. His album Modern Life is out on October 13and available for pre-order on iTunes and Amazon now. 
MegaBuzz Music Promotions has worked with music greats Mariah Carey, 50 Cent,Van Morrison and Chris Rea, among others over the years. 
Victor Hart said: "Over the years we have helped promote the likes of Newton Faulkner, enabling him to get his first record deal, worked with Russell Watson on his breakthrough album, promoted the US rock legends Nickelback with their huge cross over hit Rockstar, as well as the likes of Van Morrison and  Chris Rea."  More on www.megabuzzmusicpromotions.com