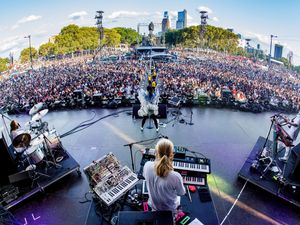 ABOUT MEGABUZZ MUSIC PROMOTIONS
MegaBuzz Music Promotions is rated as the world's Leading Music PR and Music Marketing Company worldwide.  Voted as the best music marketing agency by most credible entertainment and media outlets such LA Weekly & Rockerz Magazine, We have had massive success where our clients have been featured on Billboard Magazine, Clash Magazine, LA Weekly and The Source Magazine. 
Artists affiliated to MegaBuzz Music Promotions  earned over $50 million dollars  in revenue combined in the last ten years with over 2 billion streams between them on major streaming platfroms. 
We have represented & worked with the some biggest A-List celebrities in the world from Harry Styles, Snoop Dogg & Tyga to Little Mix & Quavo as well as Major Record Labels such as Universal Music Group & Sony Entertainment in promoting new artists and breaking new talent. 
Music Marketing Expert & Publicist Victor Hart founded MegaBuzz Music Promotions in 2010 after long stints working with Major Record Labels like Polydor Records & Capitol records in the United States and Canada as Head Of Publicity and Marketing. During that time, he worked with some of the biggest celebrities in HipHop, Pop and R&B artists amongst  other celebrated musical talent globally. 
Victor Hart is well connected with top radio stations, playlist curators, music influencers and big music blogs such as Rolling Stones, Rap-Up, Thisis50, XXL Magazine, Vibe Magazine, Spin Magazine, King Magazine, The Source Magazine, Pitchfork, Billboard and many more all across the United States, Canada and the United Kingdom.